BimmerGeeks Pro-Cable:
We have partnered with BimmerGeeks to supply K+DCAN cables that solve both of these issues. They are all QC checked to ensure quality components and modified with upgraded firmware, which is verified to resolve the "bricking" issues on specific modules that cheaper D-CAN cables cause.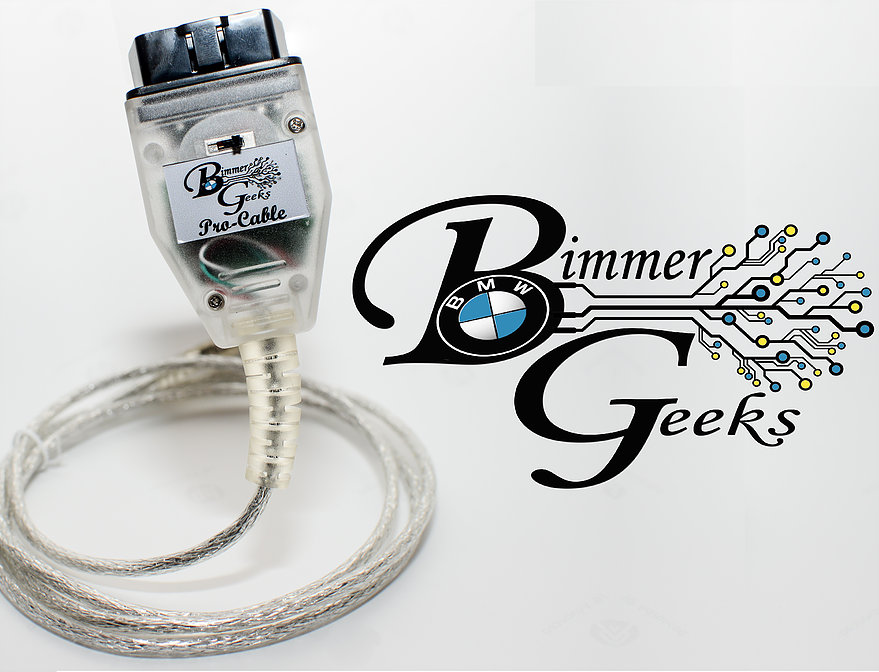 The Pro-Cable is unlike any cable out there that you can purchase. While many other cables out there may be different in terms of the physical build, they are all the same in one department...firmware. We take our switched cables, pull out a custom built programmer & load a modified firmware to the cable chip. Its faster, safer & more stable. The next best thing to a full-blown ICOM. Recommended for all module flashing.
Flash speeds up to 125% faster
Proven to flash modules other K+Dcans can't such as:

M3/M5/M6 DME (MSS6X)
E6x M5/M6 SMG (GDSMG3)
E9x GM Auto (GM1912)

Built in switch for double K-Line support (E46, E38, E39 etc)